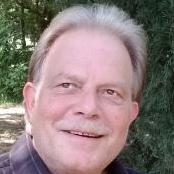 Learn About Russ Nicholson and How He Can Help You Succeed
About me and why I do this…
 My name is Russ Nicholson and I live in Springtown, Tx. For the last 24 yrs I have been an electrical engineer building overhead cranes.
Throughout the years, I have searched and worked and changed with a real desire, looking for some incredible elated moment of peace and assurance caused by finally choosing the correct occupation. After exploring 11 cities and 17 jobs, I was still not satisfied that I knew what I was to be or where I would settle down for good. I even went back to school for a degree, lived in other countries and also worked for the Airforce! I was always working for others on the computer so at home; the internet was the farthest thing from my mind.
One day in-between jobs, I watched a video about working from home to make more than full time wages and have lots of spare time to boot! 
Well, I am so happy to share that I am living and working from home and loving it! No more interviews. No more July 4th Holidays! I can Holiday whenever I put a date on the calendar! I am 57 years old and this 21 step system changed everything for me!
My vision….
My vision for CashVato is to help people understand the power of the New Economy that the internet brings.
Show them dreams are coming true daily reaching billions with the click of your mouse!
Other projects…
Along with working hand in hand with Affiliates, I consult and teach online marketing techniques.
You can find me on Facebook on my fanpage CashVato
https://www.facebook.com/1712255479069468
Facebook Group page is;
https://www.facebook.com/groups/130082207681093/admin_activities
Contact me for a chat!
Let's get to know each other and see how  we can team together to create success online. 
You can enjoy the same treatment and become part of our family. 
Some things only come around once in life. Grab It Now and change your life!
Book on my calendar or just give me a call! Enter Email Address Below and Get the Latest News!
PH# 281-389-3085
Next Steps…
Don't wait any longer to work toward your DREAMS!
*Next Steps To Take As You Watch This Entire Video…
Come DREAM – and SUCCEED – with ME!